How can the Protector 1 200 sp smart-safe grow your business?
Spend less time, energy and money securing and counting your business's cash with a state of the art smart-safe. Instead, focus on improving your business in the areas that count.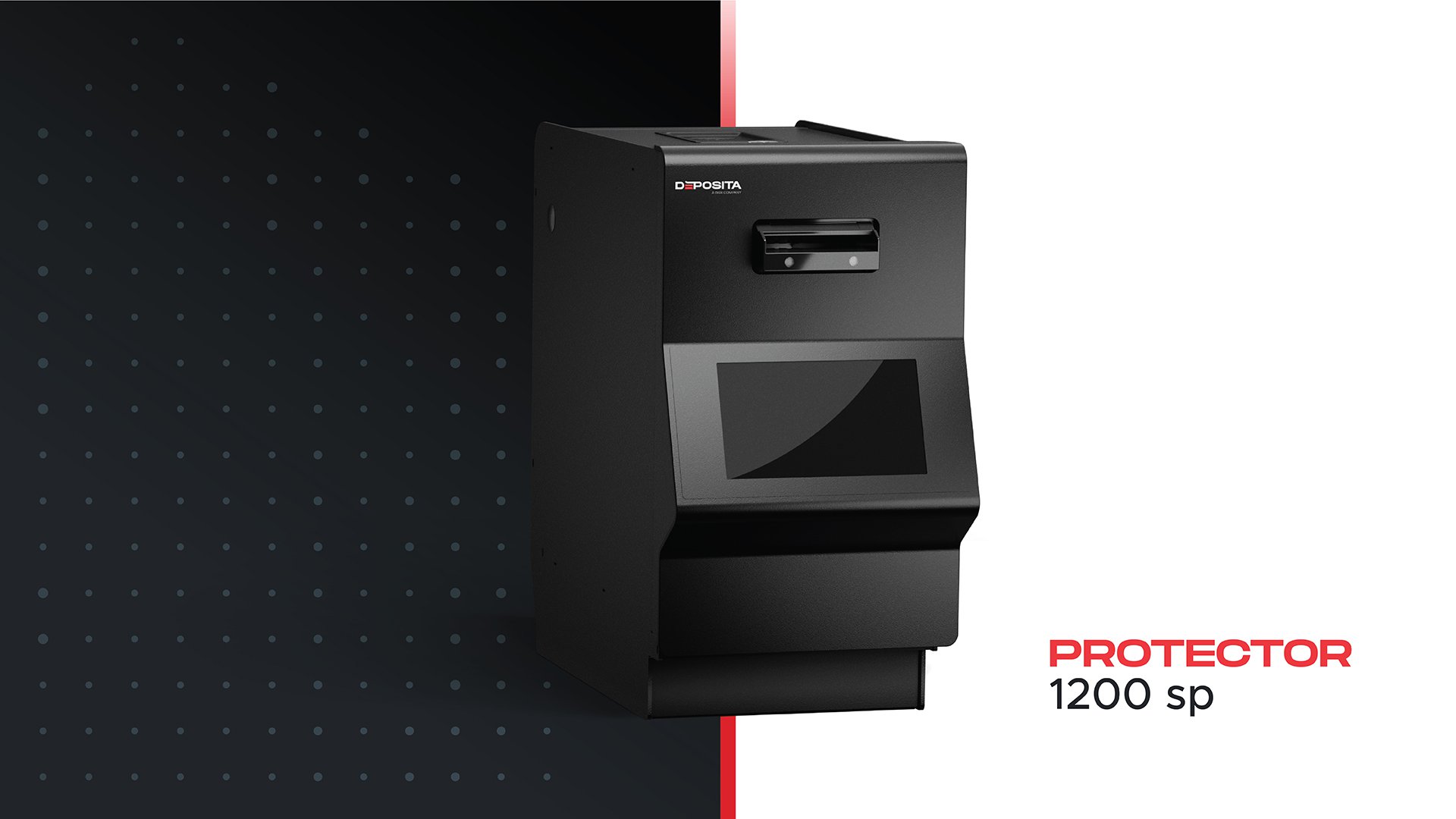 The Protector 1 2oo sp smart-safe is compact enough to fit under the counter. Yet, packed with features, you would expect to find in any top of the line smart safe. We developed the Protector 1 200 sp to the same international standards as all our industry-leading devices.
The Protector 1200 sp smart-safe was designed with the environment in mind. It's entirely paperless. It emails a comprehensive transaction receipt and cash-in-transit receipts to you.
The Protector 1 200 sp smart-safe features a touchscreen you can use to control access. Load, delete and edit who can use the device quickly and easily. And it displays the full value and denomination split of the deposited cash on the screen. The Protector 1 200 sp also comes with a device-specific, keyless cash-in-transit controlled access card ensuring tightly controlled access to the secure note canister.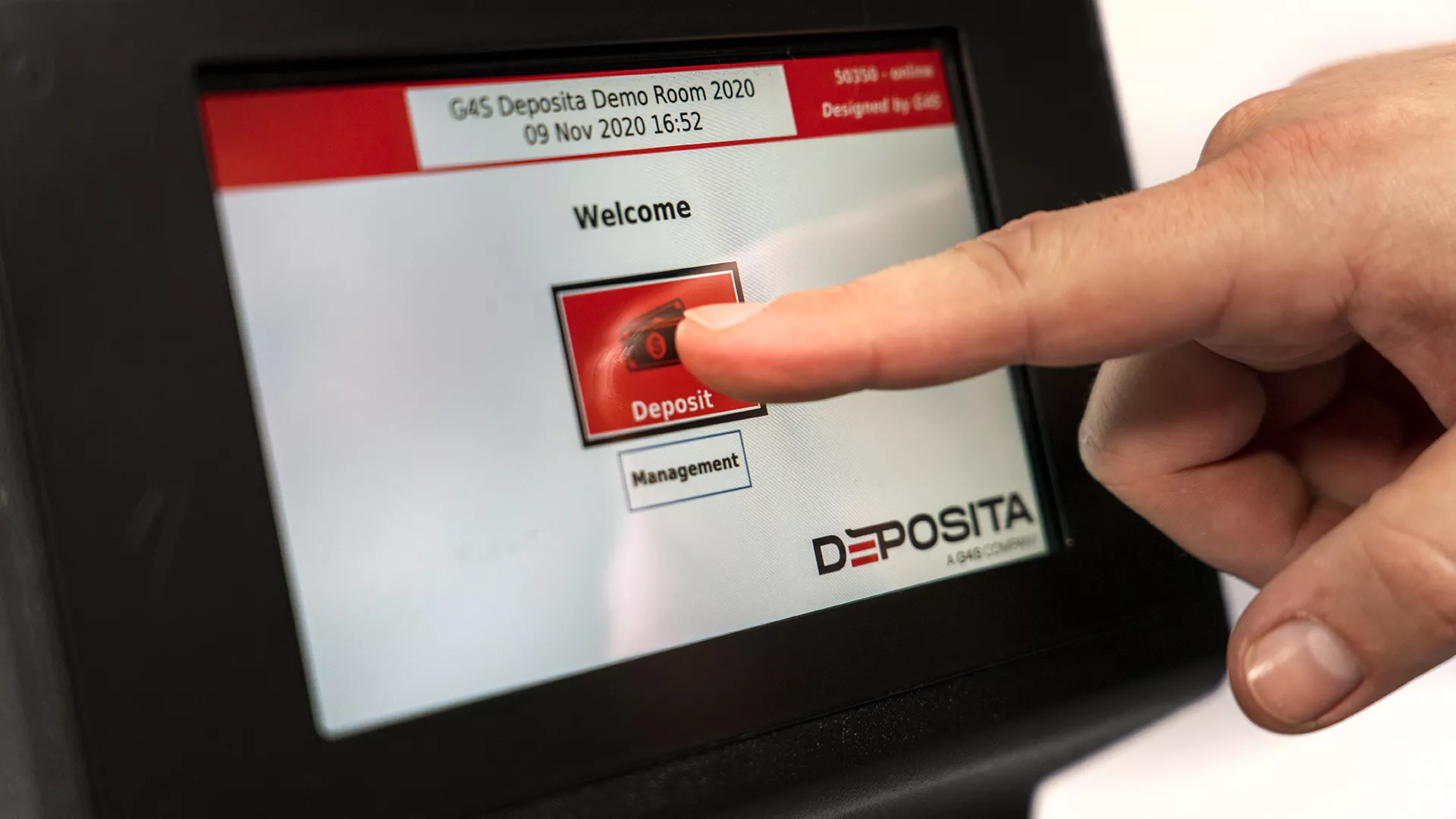 Protect your business from shrinkage or robbery.
Once cash is in the device, it is protected from internal or external theft. The device will send out a notification if the door is opened without authorisation.
The Protector 1200 sp smart-safe counts and validates 25 banknotes per minute irrespective of orientation and provides the full count value and denomination split directly on the screen for the user.
The Protector 1200 sp smart-safe uses the latest infrared technology to detect and reject counterfeit notes.
100% accurate counterfeit detection built-in.
The Protector 1200 sp smart-safe is compact enough to be mounted underneath a countertop at your point of sale or in a back office. In addition, it can be integrated with your point of sale, which is proven to increase efficiency in serving customers and improve security.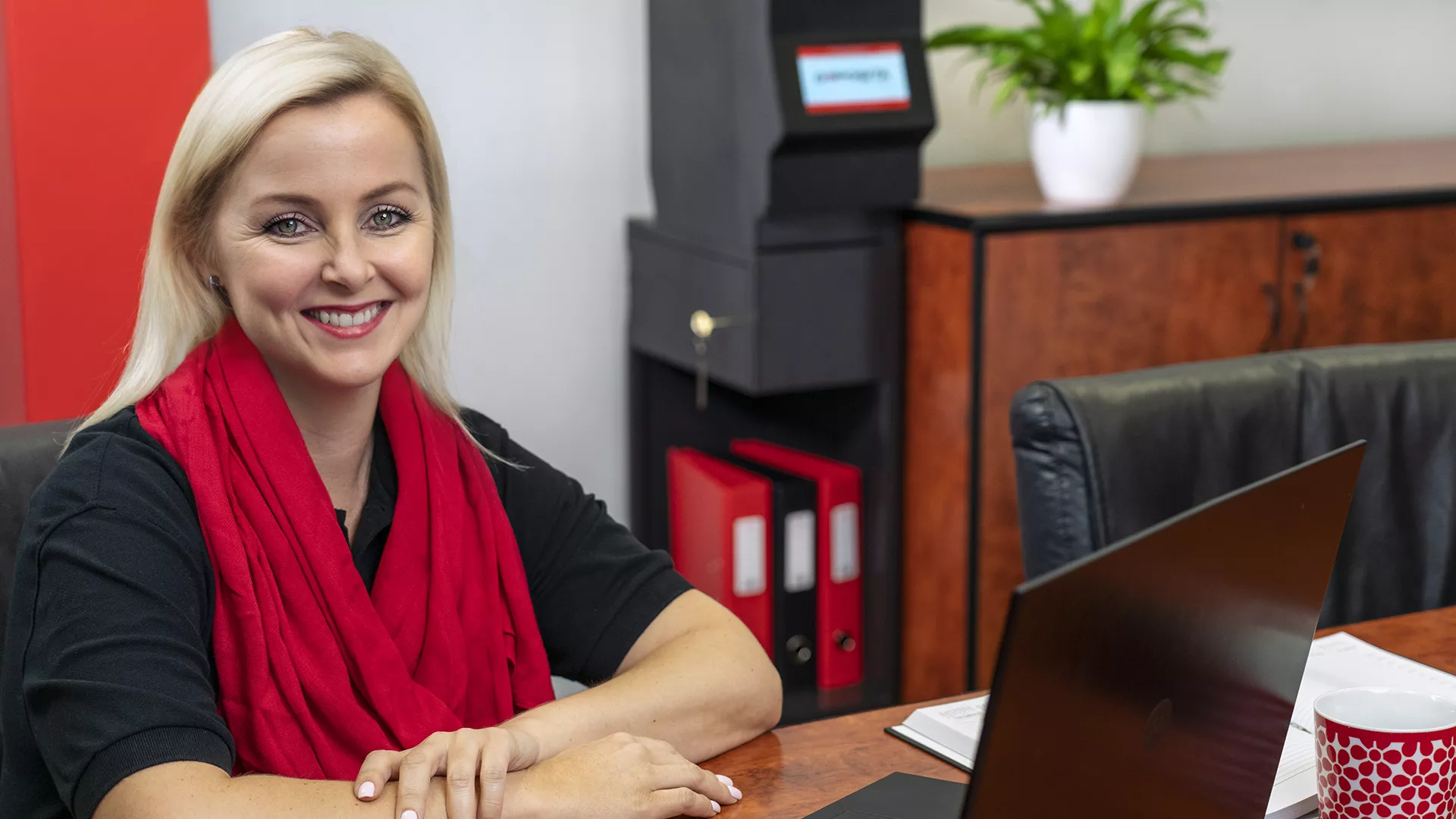 Why count and deposit cash manually when a machine can do it quicker and more accurately?
The Protector 1 200 sp can make your life easier and increase efficiency by automatically counting the banknotes deposited into it and have the total reflect in your business's bank account. So your on-site cash is as safe as it is in the bank. Thus, saving you and your staff from long cash ups or tracking down inconsistencies.
Your cash is never left unguarded. Instead, your device is remotely monitored 24-hours a day. And when your cash-in-transit service picks up your deposited money, we can trace the cash container with our sophisticated, embedded tracker. So we know where it is at all times.
Make cash management more intelligent with Connector.
We don't only give you the most state-of-the-art smart-safe. You also get our family of software service tools. We created a powerful, flexible financial transaction platform to make your financial management easier.
We can help improve the efficiency and effectiveness of cash management across different payment channels. Plus, your data is as secure as money in the bank while still easily accessible to you. You can access real-time device information, like the total amount deposited and transactions. And have customised reports emailed to you.
24-hour Expert and Technical Support
Our expert technicians will provide one-on-one training on the device for you and your staff so you can operate the Protector 1 200 sp.
We have a dedicated support team on call, so if you ever need help, we're there. You can think of us as your cash and payment management partners. Plus, we'll fully maintain your device over the contract period.
Download our Protector 1 200 sp brochure to discover all the features and benefits of this innovative small capacity smart safe here.